IS MLM GATEWAY A SCAM?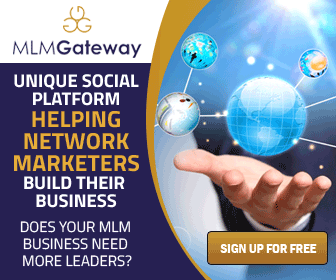 About MLM Gateway
MLM Gateway is not a network marketing company, it is a
"support website" but it does have mlm compensation plan
which in normally is a red flag for any tools company.
I want to call MLM Gateway a scam. It is NOT TECHNICLY not a scam
but like many affiliate type programs surrounding the network marketing
profession it is set up to take advantage of newbies, and those looking
for Fu Fu dust.
The MLM Gateway pitch is that they were founded as a  website that
wants to offer people working in the multi-level marketing industry a
way to socialize with and connect with other people in the network
marketing profession.
How Does MLM Gateway Work?
According to their website, the goal of MLM Gateway is to help network
marketers build their business. To do this, they offer a variety of different
ways to connect with other MLM distributors, all representing different
products and working in different states and regions, with different target
markets.
This could possibly be a resource for people who are brand new to network
marketing, even those who are interested in the industry but have not yet
signed up to work with a specific opportunity. This is what they say, but
honestly, " I doubt it.  Just saying."
A large part of what this website does is provide people with an interest in
network marketing with a huge pool of opportunities to choose from, as
well as giving their current MLM representatives the opportunity to meet
with new leads from all over the country who are interested in the very
work that you do.  This is a valuable resource for this reason and this
reason only. It is good to know other network marketers in
your area and have this type of network marketing data
base available at your fingertips.
They also provide their members with the ability to promote their
website visitors, publish business announcements, and run free
banner advertising campaigns.
Cost/Price Plans
This website frequently mentions that they are a completely free
service and that customers will not need to pay any fees to sign
up or to begin connecting with their other members.
However, keeping their free membership only provides you
with limited interactions and abilities. Additional
partnership requests, banner and text link advertising, and
other features will require members to purchase additional
credits, and different activities will take a different number of credits.
Unfortunately the website does not
openly publish the costs of these
credits, though because they allow
free registration members should
be able to find out all the relevant
information about costs before
spending any money. 
The Scam
We have shared this website with many Network Marketing Support Services
customers and clients, simply so they can connect and be aware of other
network marketing entrepreneurs in their area.
HERE IS THE SCAM.   Everyone we have shared this website with have
reported that within 24 hours of signing up for a free account that receive
an email with a lead from someone who says they want to join their
opportunity.
However to view the lead you have BUY CREDITS.   THE LEAD IS BOGUS! 
It is the way the system is set up.  After joining as a free member you will get
an email saying someone wants to join your business, THE LEAD is bogus.
Unsuspecting newbies will buy credits so they can sign up their new member,
however the person is made up.  I have watched this happen literally dozens
of times with dozens of customers and clients.
I warn them that this is going to happen, and it always does.
Refund Policy
As mentioned above, the primary use of their website is completely free
of charge and customers will not be asked to pay any fees to register
for this of this website. If a customer does choose to pay for credits in
order to participate in upgraded features and services, the website says
that customers should know all sales of credits are final and no refund
will be given.    When people figure out what is going on, they can not get
refund on their "Upgraded" membership.
There is value in this website, but under know circumstances would I
suggest an upgraded membership.
Customer Service Contact Info
Customers who would like to contact their Customer Service team with
questions, concerns, or complaints can do so by phone at +420 732 304 537
or by submitting them directly to their website through their Support link.
Reputation
MLM Gateway appears to have generally very positive reviews, which
seems like a good sign until you remember that it is a company dedicated
entirely to finding MLM leads, which means that all members who are
representing an existing MLM opportunity have a lot of incentive
to get people to sign up for this website.
But just because have incentive to promote something also doesn't
mean that it's not a good program or service. The one issue that does
seem problematic is how often the website refers to their service as free,
when in reality members will need to pay some fees to do certain things
on their website, and without being able to do these things, it seems as
though their general service is fairly limited.
Competitors and Alternatives?
The traditional social networking websites like Facebook and Twitter
are actually not bad places to find information on MLM opportunities,
though they won't have as many options as a service like this that is
more targeted by state.
If you have any experience with this company or their products,
please let other readers know below.
Should you join MLM Gateway?
Yes, if you learn how to use it correctly.  I have done a training
on this, I will find it and place it below this article.  Just remember under
no circumstances would I suggest you sign up for an upgraded membership.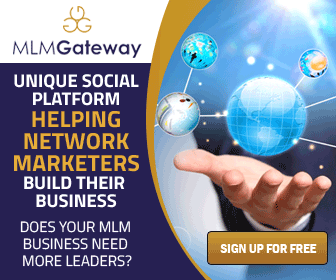 YOU CAN CLICK HERE TO JOIN MLM GATEWAY